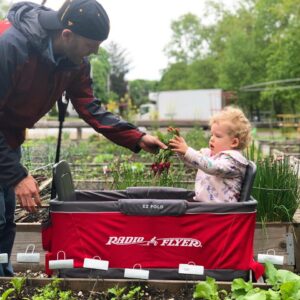 🥕Name: Justin Johnson
.
🥕Plot#: 33
.
🥕Where are you from? Originally from Cincinnati, Ohio. Have lived in Columbus, Ohio and Ann Arbor, MI. Have lived in Mass. for about 7 years.
.
🥕How long have you been gardening at ACG? 4th year.
.
🥕What are your favorite things to grow? radishes, tomatoes, peppers.
.
🥕What is your favorite thing about the community garden? I love looking around to see what others are growing and to learn from other gardeners. Learning their techniques, tips and strategies.